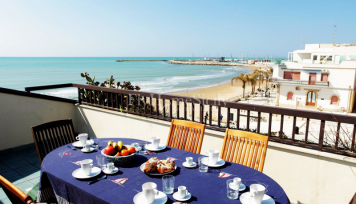 A great property in a lovely beach town. We had a lovely week in Marina di Ragusa at the apartment. After some glitches in finding our way down to the harbour, Alessandra the agent guided us on the final stretch. There we found a spacious and well-appointed apartment, right beside the beach and within easy walking distance of restaurants, convenient stores and a bakery. Please note that there is a wonderful gelateria just downstairs from the apartment.
Marina di Ragusa has an amazing beach and is situated in an area of easy access to the Greek temples at Agrigento and the wonderful towns of Ragusa Ibla, Noto, Modesta and Scicli. We highly recommend the apartment, the town and the area.
Bill Blackburn Halifax, Nova Scotia - October 2018
Strutture: Casa Dedalo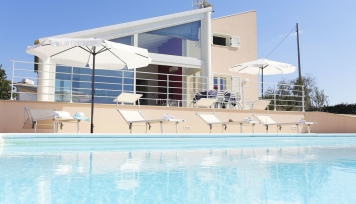 Great location. Nice villa and lovely pool. All clean and well presented. Everything happened was as described and expected. No surprises.
Paul Glover - UK
Strutture: Villa Atena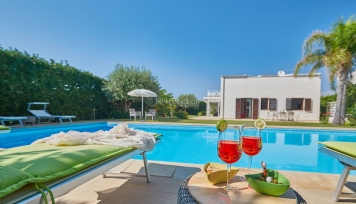 Great villa, fantastic pool and veranda, friendly and helpful staff, good location to explore the surrounding areas. Only minor problem was the beach near the house that is not very accessible for elderly or disabled people. It was very easy to find a villa that suited our needs, the options are of good quality and the booking process was very easy.
Roberta C. - settembre 2018
Strutture: Villa Flora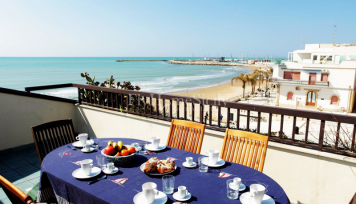 Hatten jetzt zum 4.male unseren September Urlaub in Casa DEDALO Marina di Ragusa verbracht wie immer alles super Die Lage des Apartments ist einfach toll wollen nächstes Jahr im September wierderkommen.
Willi und Annalisa Schneider - September 2018
Strutture: Casa Dedalo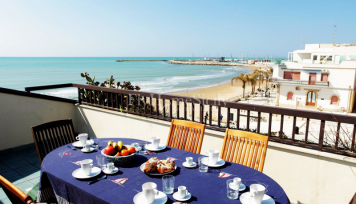 Soggiorno indimenticabile, addormentarsi con il rumore delle onde e svegliarsi con la brezza marina. Semplicemente Adoro casa dedalo e la sua posizione... Ti viene da chiederti:perché non abito qui?! "
Adriana La Ferla - Settembre 2018
Strutture: Casa Dedalo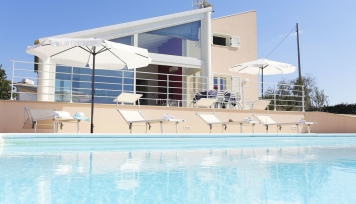 Really nice villa, photos very true to life except the view is much better than shown! We very much enjoyed our stay and the checking in and out was very smooth and support while in Sicily was excellent. The pool is particularly nice being the same depth all the way across (might be less so for smaller children). The villa is in the countryside next to a couple of other villas (one under construction though no work going on while we were there) and was peaceful and with those great views. Glorious sunsets as the villa faces west. Lovely sitting at night watching the lights in the valley below. The cows in the neighbouring field did visit one day which the children loved. Beds extremely comfortable and everything in the villa worked. The kitchen is a galley style and smaller than we expected (though it had everything we needed) and not suitable for more than one adult at a time. Great location for visiting Ragusa, Modica, Scicli etc. Would have been nice to have some more local information about beaches. The website is easy to use. The booking process was smooth and the administration worked well. All in all a great holiday.
David D. - September 2018
Strutture: Villa Atena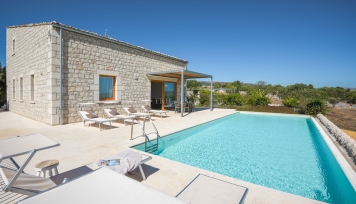 Vacanza in Sicilia
Ho soggiornato presso Villa Lumia con amici. Location molto bella e confortevole, 4 camere dotate di bagno e cabina armadio, bagno aggiuntivo nella zona giorno, lavanderia, giardino, piacina. Lo spazio esterno è attrezzato (veranda, barbecue, tavolo e sedie per consumare i pasti all'aperto, lettini prendisole, tavolini, doccia, stendibiancheria). I locali sono climatizzati e luminosi, adeguata la dotazione della cucina. Mancano forse un po' di appoggi (anche solo qualche mensola) soprattutto all'interno dei bagni ed in camera. Luogo ideale per chi apprezza pace, silenzio, riservatezza e relax ma rimane distante da tutti i servizi ed occorre quindi muoversi con l'automobile sia per raggiungere il mare sia per raggiungere i paesi più vicini.
Luca G. - Settembre 2018
Strutture: Villa Lumia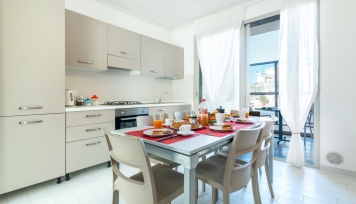 Semplicemente perfetta. Casa pulitissima e personale gentile e disponibile. Torneremo sicuramente anche il prossimo anno.
Camilla S.
Strutture: Casa Selene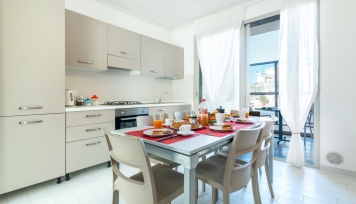 Tutto perfetto*****
Settimana perfetta, appartamento molto bello, praticamente centralissimo al paese. Ha tutto intorno a 2 passi gelaterie,bar,rosticcerie e market. Consigliatissimo e vicinissimo alla spiaggia, super comodo con un bimbo piccolo! Personale perfetto e molto gentile! GRAZIE
Simone C. - agosto 2018
Strutture: Casa Selene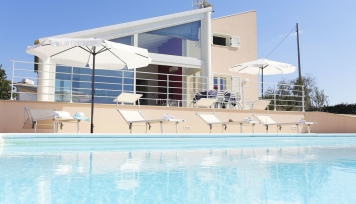 Fabulous!
Can't recommend enough!
The villa is spacious, spotlessly clean and perfectly equipped. The pool is huge and as inviting as the photos suggest. The lush gardens surrounding the property are beautifully maintained.
The villa is situated up a securely gated drive, really out in the middle of nowhere (there are only two empty neighbouring properties), which offered total privacy and fantastic wide views down to the coast. The lounge stereo also has speakers (disguised as rocks) in the garden (no 3.5mm audio-in or bluetooth, so take CDs or USB stick). A very stylish car port in the drive kept the sun off our car during the day.
It was hot (unsurprisingly!) during our stay and the aircon in the bedrooms and dining area offered welcome relief and a good night's sleep. We opened the sliding doors, front and back to allow the air through the enormous lounge space, but kept the glass doors to the rest of the house shut - this worked perfectly.
The only downside was the galley kitchen, but I prepared most of our food in the dining area and although I was a little disappointed initially, it all worked out fine, especially as the kitchen has everything you could need.
We had two minor issues but these were fixed as soon as reported and the keyholder was lovely and very helpful.
A few interesting places to explore nearby - we especially enjoyed the Cava D'Ispica with its caves and catacombs.
Final point - very few insects here! No mosquitoes to be seen really (late July). Enjoy!
July - 2018
Strutture: Villa Atena