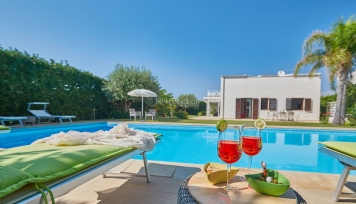 I just wanted to send this message to thank Francesca and Regina so much for all their help and for such a fantastic stay. We had a great time in Sicilia and loved the area and villa Flora. It was great to finally get there and we would definitely come again in future to Marina. You have been very helpful and kind for this holiday and we all appreciate it.
Jon R. - October 2021
Strutture: Villa Flora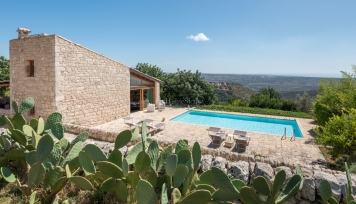 Alles wie beschrieben. Das Haus ist sehr geschmackvoll eingerichtet. Zum Strand fährt man 10-15 Minuten. Marina di Ragusa hat einen kleinen Dorfplatz mit tollen Cafes und einen traumhaften Blick auf das Meer. Wir hatten Mitte Oktober keien Tag unter 20 Grad, meistens sogar 23-24 Grad. Sizilien ist eine Reise wert!!

Bodo - Oktober 2021
Strutture: Villa Gisolfo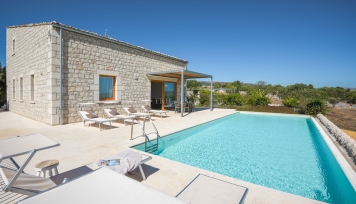 Die Villa hat vier Schlafzimmer mit jeweils angrenzendem Bad. Ein großer Essbereich, eine ausreichend bestückte Küche (ok, kein Toaster und keine Mikrowelle) und … … ein sehr schöner Pool, der auch die ganzen 7 Tage sauber geblieben ist! Für Menschen, die wie wir einfach nur Ruhe brauchen, ist dies das perfekte Objekt! Bis Marina di Ragusa braucht man 7 Minuten mit dem Auto, also alles in erreichbarer Nähe, wenn gewünscht.
Berthold - Deutschland
Strutture: Villa Lumia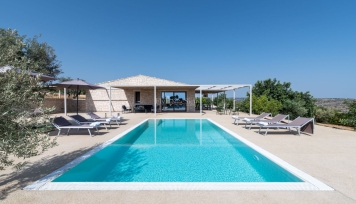 La villa é bellissima e ben arredata. La piscina é di dimensioni adeguate e anche con i bambini si sta molto bene. Sicuramente ne é valsa la pena e se tornassi in zona la terrei in considerazione! Proprietari molto attenti a qualunque richiesta!

Sara Protto - ottobre 2021

Strutture: Villa Verdese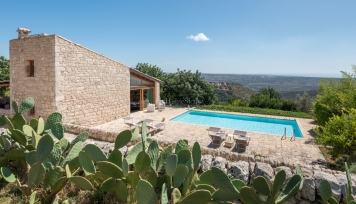 Idéal pour un couples sans enfants.
Localisation superbe. Piscine et abords très bien entretenus. Propriété magnifique.
Mathias P. - Juin 2021
Strutture: Villa Gisolfo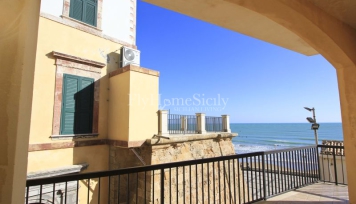 Eccezionale!
Ci è piasciuto tutto!! Dal punto strategico, vicino a tutto quello che può servire.
Gaetano T. - giugno 2021
Strutture: Casa Icaro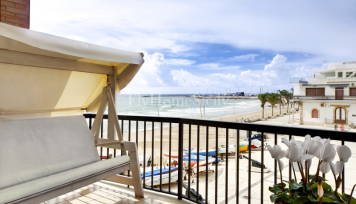 Soggiorno splendido a 360°. Da ripetere!!! La posizione è centralissima, vicino al mare, ai locali,... a tutto!!!
Antonella - Giugno 2021
Strutture: Casa Helios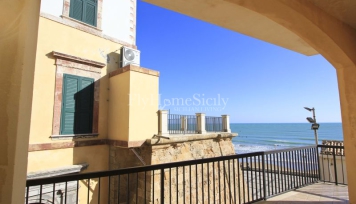 Relaxing stay,
We stayed a week in this very expensive apartment, there were 2 of us and we had a great time.
The apartment is really large and spacious and well cared for and is located in a strategic position that allows you to easily reach various important centers in the area.Another important aspect is that it is surrounded by many services, from supermarkets to restaurants, pizzerias, ice cream parlors, bar. Miss Francesca and Signorino Raffaelle de Fly Home Sicilia were really kind and helpful in giving us all the information we needed.
Thanks again to Raffaelle and Francesca for everything.
Highly recommended
Raphael Camillo - December 2020
Strutture: Casa Icaro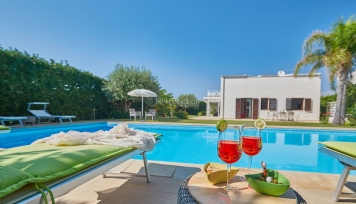 Villa stupenda, ubicata in una zona tranquilla e vicino i principali servizi, comoda, funzionale, pulita. Buona posizione per raggiungere le spiagge della zona. Il Personale che ci ha esistito è stato molto gentile e disponibile a soddisfare le nostre richieste. Grazie anche a loro la nostra settimana è stata da sogno. Consigliatissimo.
Rosalba V. - giugno 2020
Strutture: Villa Flora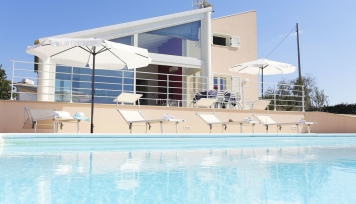 It was remote and very quiet and peaceful but shops and towns within 20 minute drive. A car is essential. Great for sitting by the pool. Marina di Ragusa is very nice - clean and busy with plenty of restaurants. Also Punto Secca is worth visiting to see Montalbano's house and beach. The restaurant on the beach offers good food at a reasonable price with a lovely view. Siracusa (2hrs) and Taormina (3.5hrs) are worth a day out.
Gordon K. - September 2020
Strutture: Villa Atena