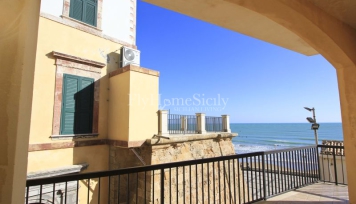 Herzlichen Dank an Francesca und Ihrer Kollegin für den hervorragenden Service bei unserem Urlaub v. 2.6.bis 9.6.2016.
Nach 2 Tagen in dem Apartement Casa Icaro haben wir 5 Tage in dem Apartement Casa Dedalo genossen. Mehr "mitten drin" geht nicht. 50 m bis zum Meer, 20 m bis zur lebhaften Plaza, 50 m bis zum Bäcker, eine Vielzahl an Restaurants und Bars im Umkreis von 5 Minuten Fußweg. Appartments sehr sauber, gut ausgestattet mit fantastischem Ausblick. Marina di Ragusa ist ein sehr gepflegter sauberer kleiner charmanter Ort. Wir kommen gerne wieder.

Wolfgang - Deutschland - Juni 2016
Strutture: Casa Icaro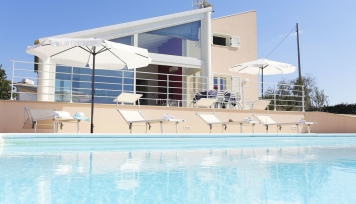 The Villa was really lovely, great location and views and very comfortable as well as chic and stylish. We had a very warm welcome from Francesca and Fiammetta. It's a really interesting area and we loved Ragusa Ibla, Donnafugata and the beaches at Marina Ragusa and Vendicari.

Trish H. - UK - May 2016
Strutture: Villa Atena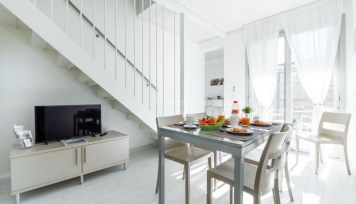 "Fantastic"
Excellent reception, fantastic location and new flat with sea view.

Sabrina - Germania - April 2016
Strutture: Casa Urano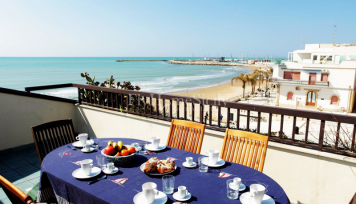 "Great location"
Location was spot on. We upgraded to the top floor apartment which had a lovely balcony. Weather was bad so couldn't make the most of it. Ard supermarket was 5 minute walk away and restaurants were on the doorstep. The only problem was the beamed sloping ceilings in the bedrooms. Had to walk crouched. Could have done with a microwave. Other than that, all very good.

Barbara - UK - March 2016
Strutture: Casa Dedalo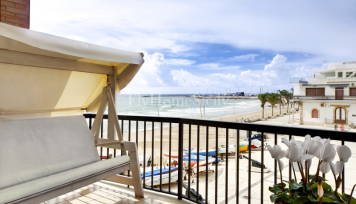 L'appartamento è molto bello e ben strutturato, ottima accoglienza da parte dello staff. Il panorama è splendido e si può ammirare da tutte le stanze. Posizionato sul lungomare e in pieno centro.

Cinzia - Italia - Milano - Gennaio 2016
Strutture: Casa Helios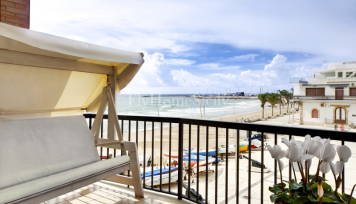 "Very good apartment"
Location, Location, Location!!! Clean apartments just on the beach. Close to the cozy main square, gelato and so on:) you have there all what you need for a holiday. staff is more than friendly. Thank you Vilma. I will come again.

Daniel Gurevich - Lituania - November 2015
Strutture: Casa Helios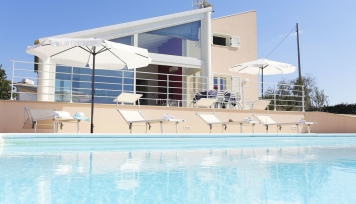 We are back now in the cold and humid fall here in Germany. With great pleasure we remember these days in early October 2015 which we spent in the villa Atena still in a very pleasant late summer climate. The villa Atena is a real great place to relax and to enjoy the marvelous view on the Sicilian landscape near Ragusa and the sea.The villa spreads an atmosphere which makes the guests feel comfortable from the very first moment. The villa is kept on a high, very clean standard, all required equipment (like umbrellas) is available, everything is well organized (including waste disposal). The villa is ideally located between lovely smaller towns and the Mediterranean Sea.
Doubtless the villa is the perfect place for all people seeking relaxing moments and moreover, many exciting places can be discovered from there in an ideal way.

Anja & Walter - Germany - October 2015
Strutture: Villa Atena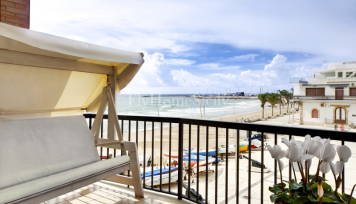 Siamo stati 3 settimane a Casa Helios a Marina di Ragusa. Prima di tutto vorrei ringraziare tutto il Team, specialmente Stefania e tantissimo a Francesca. COMPLIMENTI!!!!
Un posto così favoloso! L'appartamento bellissimo, pulito e comodissimo, affianco la spiaggia.
Una spiaggia davvero bellissima e gente veramente tranquilla. A presto :-)

Saro dalla Germania, Agosto/Settembre 2015
Strutture: Casa Helios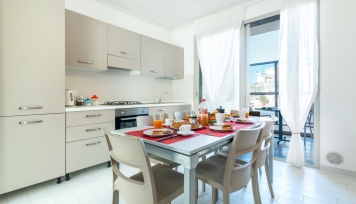 Hope to return next year...
Just back from a fabulous time in Casa Selene, Marina Di Ragusa. Lovely, very well equipped apartment in fabulous location in centre of resort & on beach front. Thank you Francesca, Vilma & Vittoria for your very warm welcome.
Hope to return next year...

Elizabeth Sands - EIRE - September 2015
Strutture: Casa Selene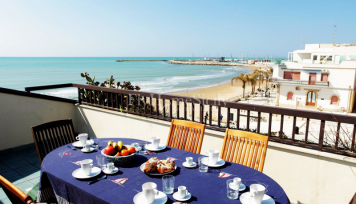 Posto davvero magnifico e posizione splendida. Praticamente si è affacciati in spiaggia e allo stesso tempo nel pieno centro di Marina di Ragusa, con tutti i servizi a disposizione. L'appartamento è molto spazioso, in otto persone ci si sta benissimo! Arredamento curato e molto pulito. Francesca e Stefania, che ci hanno seguito, sono molto gentili e disponibili. Una vacanza davvero bella... da ripetere sicuramente!

Denis, Luglio 2015
Strutture: Casa Dedalo