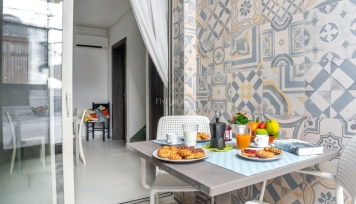 Buonasera :-)
Ci siamo appena risistemati a casa...abbiamo passato una bellissima settimana..
ottimo posto e ottimo appartamento...adatto per due famiglie... confortevole in tutto... vicinissimo al mare e ai punti di ritrovo... piazza/bar ect...
Ottima accoglienza e tutto...alla prossima...

Famiglia Battaglia - Italia - Settembre 2016
Strutture: Casa Gea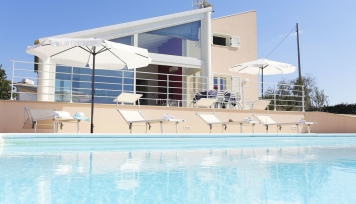 Great company to deal with and great communication throughout. Idyllic villa. Perfectly positioned for exploring and relaxing.

Melanie A. - Ireland - September 2016
Strutture: Villa Atena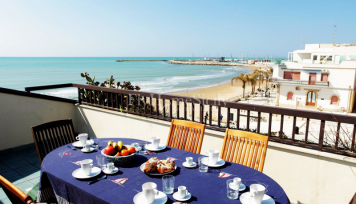 Abbiamo soggiornato nell'appartamento Dedalo in sei persone. La nostra esperienza è stata ampiamente positiva. Il panorama che si gode è emozionante. L'appartamento è confortevole e super accessoriato. La posizione centrale ha, come sempre, pregi e difetti. Un caro saluto.

Ombretta Ranzani - Italia - Agosto 2016
Strutture: Casa Dedalo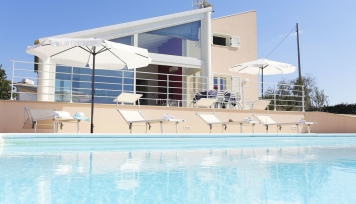 Good welcome. Quite responsive to problems. Great location with lots of space. Fiammetta and Giancarlo were very helpful, polite and provided wonderful service. Wish Sicily has been a great experience. Villa Atena was truly wonderful in a fantastic location that we are so glad we've got to know a little better. The villa is slick, modern and has a wonderful pool with lovely views.

Claire Y. - England - July 2016
Strutture: Villa Atena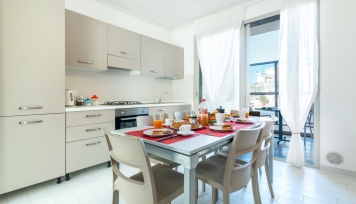 Vacanza bella e rilassante. Complimenti per la casa, bella, pulitissima e arredata con gusto, speriamo di ritornare. Gentilissima la signora Fiammetta. Ci risentiamo per la prossima estate. Grazie.

Petronilla MIstrangelo - Italia - Luglio 2016
Strutture: Casa Selene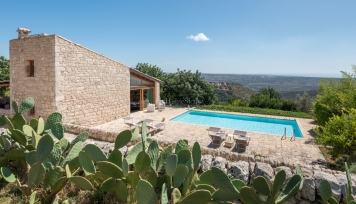 Nous sommes restes 15 jours dans la villa et nous en sommes ravis. L'accueil d'abord de Fiammetta a été extraordinaire, en cas de besoin elle est toujours dispo et souriante. Calme, soleil, repos voilà notre programme que nous avons pu respecter grace à l'emplacement merveilleux de la maison! Piscine GENIALE!! Merci pour tout! Villa à conseiller!

Carole Deschamps - France - Juillet 2016
Strutture: Villa Gisolfo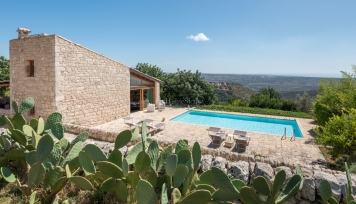 L'intérieur n'est pas très grand mais pratique et avec l'air conditionne, les extérieurs sont magnifiques. La villa est très bien placée entre la mer et la superbe ville de Ragusa.

Helene S. - France - Juillet 2016
Strutture: Villa Gisolfo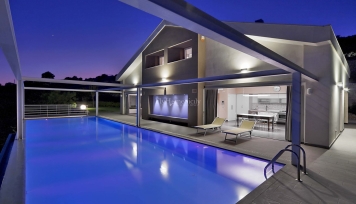 Lovely villa, well equipped and the beautiful view from the patio was wonderful. Fiammetta was delightful and very helpful. Thanks for a lovely holiday in a lovely villa. We will be back.

Heywood Maria - UK - Villa Atena - July 2016
Strutture: Villa Afrodite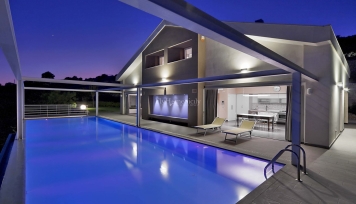 "A perfect stay"
The house was wonderful; huge, clean, stylish and well equipped. The beds were very comfortable, the aircon meant the house stayed at a lovely temperature and we enjoyed the games room too. The pool was the nicest we have had in a rental property-about 18m long and it was an infinity pool sharing the magnificent views enjoyed from the house. The gardens were well maintained and beautiful. We loved the area with the gorgeous towns of Ragusa Ibla, Modica, Scicli and Noto within easy reach. The company were also very responsive, efficient and helpful.

Catherine - England - June 2016
Strutture: Villa Afrodite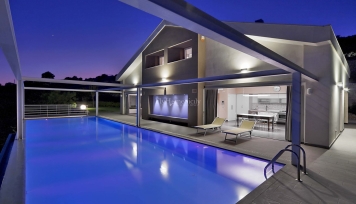 We have had a perfect week in this beautiful house. Everything was wonderful. The pool was the nicest we have had in all our holidays...so clean and long enough at approx 18m to really swim. The gardens were beautifully maintained and all the outside areas really nice. The house was huge and was really comfortable and cool. The beds were so comfortable and all the bedding and towels of high quality. The kitchen was very well equipped and we enjoyed the games room too. We would love to return one day as the nearby towns of Ragusa, Modica and Sciccli were exquisite. I am so pleased we chose this lovely house and everyone we dealt with from your company has been charming and professional. Our only suggestion to make this even more perfect would be some small awning to give more shade and a larger outside table but l cannot express how happy we have been in the house. Thank you all much.

Kevin Young - UK - June 2016
Strutture: Villa Afrodite