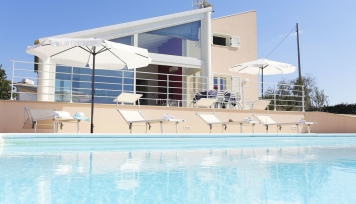 "Beste zwembad ever"
Heerlijk alleenstaand huis bovenop heuvel. Superstil. Mijlenver uitzicht en steeds een lekkere bries. Het zwembad is overal even diep, rond de 1.40, ideaal voor ons favoriete zwembadbalspel. Kreeg daarom kwalificatie "beste ooit". Vlakbij Donnafugata, mooi landgoed met horeca, vee en tuinen.
Arina - 27th july 2019

Strutture: Villa Atena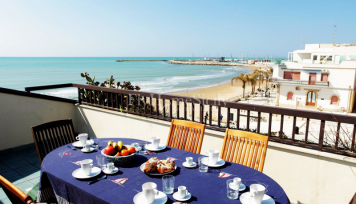 2 Weeks in Marina d Ragusa. We stayed in this property and found it to be a wonderful location for the beach, a mere 10 paces from the door to the sand. The property is well stocked with cooking utensils, making self catering easy, with a supermarket within walking distance, but also many good local restaurants to choose from. Overall a lovely appartment, in a superb location, excellent for a family beach holiday.
Howard R. - UK - june 2019
Strutture: Casa Dedalo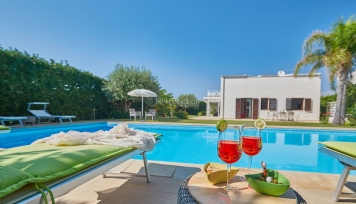 Very nice villa. Modern, stylish and spacious interior. Beautiful garden with large swimming pool and lovely trees and plants. Quiet location right by the sea and close to Marina di Ragusa and other coastal resorts. Easy to contact and quick to respond. Informative and helpful.
Adam Forman - June 2019

Strutture: Villa Flora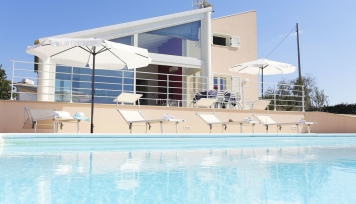 Uitstekend, schoon, goede service. De villa was erg schoon, voldoende handdoeken, er waren wat kleine dingetjes maar die werden direct opgelost. Alleen de keuken is wat aan de kleine kant. Maar verder een absolute aanrader als je rust wil in een villa voorzien van alle gemakken met een heerlijk zwembad en fantastisch uitzicht.
Anne-Marie K - June 2019
Strutture: Villa Atena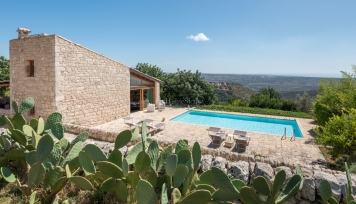 Beautiful and well appointed villa with a contemporary feel. Outside the pool was excellent and well maintained and there was a lovely patio and covered terrace. The owners\' representative was very welcoming and helpful with excellent English.
Hilary and David Evans - June 2019
Strutture: Villa Gisolfo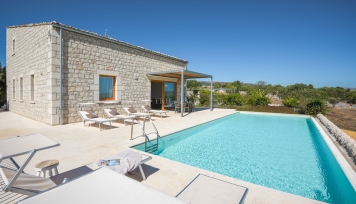 Amazing accomodation with a stunning view. 5 star experience!
The villia has been done to a very high standard and also very clean. We all loved the big communal area with kitchen, dinning and lounge. Each bedroom had a ensuite which was great. The kids loved the pool and you can happily spend a day relaxing around it looking out at the beautiful views. My brother is in a wheelchair and found it very accessible. The beach is just a 10mins drive and the owners run a fantastic resturant only 5mins drive. Can't recommend this place enough!
Kim P. - UK - may 2019
Strutture: Villa Lumia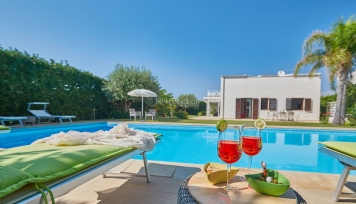 Très bon séjour à Marina di ragusa
Propriété moderne et propre. Gérants à l'écoute et disponibles. Le grand espace sous véranda est très agréable .Maison fonctionnelle. Idéale pour une grande famille ou groupe d'amis. Un bon moment.
Sabine V. - 4 juin 2019
Strutture: Villa Flora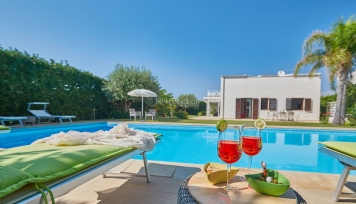 Splendida villa nelle prossimità del mare tra Marina di Ragusa e Plaiagrande attrezzata di tutto con giardino e piscina con idromassaggio e illuminazione notturna ecologica con pannelli fotovoltaici e pannelli solari per acqua calda fruibile tutto l'anno con otto posti letto ampia veranda fruibile con sedie a rotelle possibilità di parcheggio ambiente climatizzato arredamento di classe.Ottima esperienza settimana indimenticabile. Prezzo adeguato alla tipologia di accoglienza.
Angelo P. - settembre 2018
Strutture: Villa Flora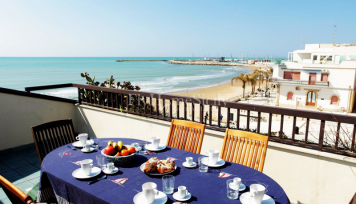 A great property in a lovely beach town. We had a lovely week in Marina di Ragusa at the apartment. After some glitches in finding our way down to the harbour, Alessandra the agent guided us on the final stretch. There we found a spacious and well-appointed apartment, right beside the beach and within easy walking distance of restaurants, convenient stores and a bakery. Please note that there is a wonderful gelateria just downstairs from the apartment.
Marina di Ragusa has an amazing beach and is situated in an area of easy access to the Greek temples at Agrigento and the wonderful towns of Ragusa Ibla, Noto, Modesta and Scicli. We highly recommend the apartment, the town and the area.
Bill Blackburn Halifax, Nova Scotia - October 2018
Strutture: Casa Dedalo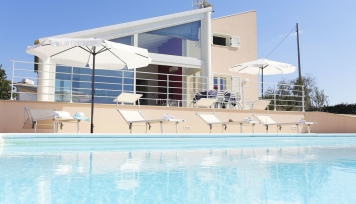 Great location. Nice villa and lovely pool. All clean and well presented. Everything happened was as described and expected. No surprises.
Paul Glover - UK
Strutture: Villa Atena